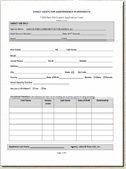 Family Assets for Independence in Minnesota Application
The Family Assets for Independence in Minnesota (FAIM) is a matched savings program to help low-wage earners in Minnesota build assets through the purchase of a home, pursuit of higher education or launching of a new business. The FAIM program helps people change spending and savings behavior, including debt reduction. Program participants are required to attend 12 hours of financial education and an additional 10 hours of asset specific education (for example, those wanting to purchase a home must complete 10 hours of homebuyer education in addition to the financial literacy requirement).
Click Here for FAIM Application
For complete eligibility guidelines, click here to view the FAIM brochure.