Vehicle Donation Program
The purpose of Lakes and Pines' Transportation and Vehicle Donation Program is to assist people in obtaining reliable transportation so they can get to work. Lakes & Pines is a Limited Used Dealer through the State of Minnesota and will accept donated used vehicles to be granted to eligible households after the vehicle has been repaired. Donors get Kelly Blue Book value on their donation receipt, unless the vehicle is sold or salvaged. Low-income households receive education on financial management and vehicle maintenance as well as a reliable vehicle for no cost.
Applicants to receive donated vehicles are accepted on a REFERRAL BASIS ONLY through our partnering agencies: Employment & Training Service Centers, Workforce Centers and other employment agencies.
Donors can fill out the
Vehicle Donor Information Form
here and email it to cardonation@lakesandpines.org or fax it to 320.679.4139 or mail it to 1700 Maple Ave E Mora, MN 55051.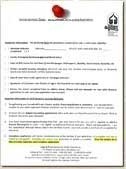 Vehicle Repair Program
The Vehicle Repair Program provides grants for vehicle repairs to individuals and families that need a vehicle in order to go to work to earn income to pay for housing costs.
Basic Eligibility Requirements:
• Must be working and need the vehicle to get to work.
• Must not own another vehicle that can be used to get to work.
• Must own the vehicle that needs repair.
• Must be willing to work with your Lakes and Pines' Advocate to develop a budget and savings plan so you will be prepared for future vehicle repairs.
• Must be willing to work with you Lakes and Pines' Advocate to pull your credit report and score and develop a plan to improve your credit, if needed.
| | |
| --- | --- |
| Household Size | 150% Area Median Income |
| 1 | $17,655 |
| 2 | $23,895 |
| 3 | $30,135 |
| 4 | $36,375 |
| 5 | $42,615 |
| 6 | $48,855 |
| 7 | $55,095 |
| 8 | $61,335 |
Click here for an application to the Vehicle Repair Program.