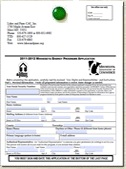 Energy Assistance Application
Request Blank EAP Application via Mail
Energy Assistance Program
Provided through the Minnesota Department of Commerce
Additional information on the Energy Assistance program can be found at
http://www.energy.mn.gov
.
What does the Energy Assistance Program assist with?
Provides funds to help pay costs associated with heating the home. Funds are sent to the client's fuel vendor. Energy Related Repair funds are used to correct "no heat" problems with owner-occupied home heating systems. Energy Crisis Assistance services are provided to help clients who are experiencing a heating-related emergency.
Who Qualifies?
Households whose gross income meets the 50% State Median for the most recent three month period. Includes homeowners and renters that pay their own heating, electricity, or both.
How much of your heating bills does it pay?
The Fuel Assistance Program is designed to help applicants pay a portion of their heating bills. We encourage clients to always make a monthly payment.
What if a homeowner does not qualify?
There are other programs available such as Reach out for Warmth
and
Caring Members by East Central Energy
.
What if a person has a disconnect notice, their propane, or oil has run out and they haven't submitted an application?
They must first submit an application with all the requested information answered to our office as soon as possible along with a disconnect notice. The application can be processed as an emergency and can be completed the same day if they provide all the information required in a timely manner.