Head Start Classroom Teacher
Make a difference in the lives of children and families! Lakes and Pines is looking for a dedicated professional to work in a collaborative team to create developmentally appropriate learning experiences for children in a classroom setting. Requires a Bachelor's degree or Associate degree in Early Childhood Education, must be teacher qualified under DHS Rule #3 and have experience working with preschool children; full-position in Barnum, competitive salary, full benefits. Minorities are encouraged to apply.

Position Location : Moose Lake, MN
Application deadline : 4:30 p.m., April 16th, 2014.
Applicants to complete Agency's Employment Application.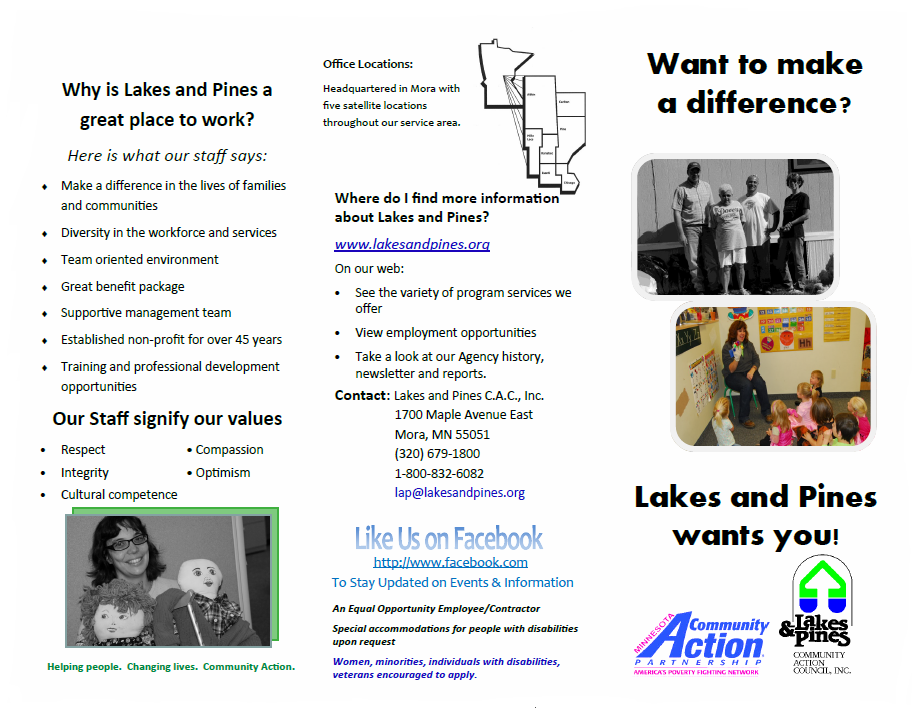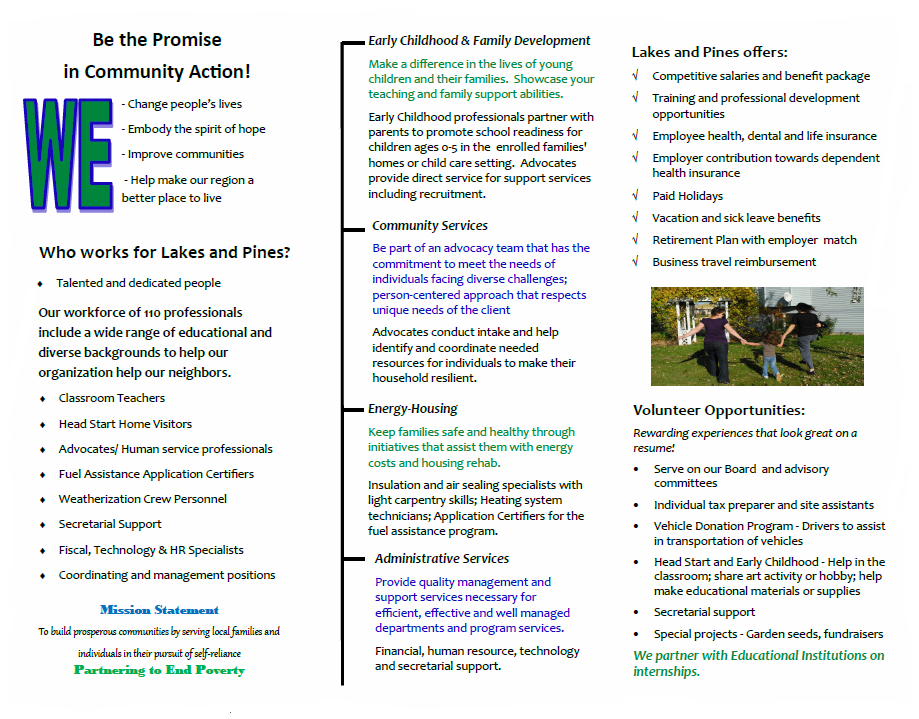 Lakes and Pines CAC is an equal opportunity employer. The Agency will maintain a policy of non– discrimination with all employees and applicants for employment. All aspects of employment within the Agency will be governed on the basis of merit, competence and qualifications and will not be influenced in any manner by race, color, creed, religion, sex, age, national origin, disability, public assistance status, marital status, veteran status, sexual orientation, status as a parent, or in a local human rights commission.

If an applicant needs reasonable accommodations for the employment application process, please contact Lakes and Pines either by phone, mail, email or in person and request such consideration. (Such as sign language, interpreter, materials in large print, accessibility)

Individuals are encouraged to complete an Employment Application form whether or not a vacancy currently exists. Employment applications will be kept on file for one year and will be considered for appropriate job vacancies.