Energy Assistance Certifier I (2 Positions)
Responsible to review and process Energy Assistance Program consumer applications for completeness, and process household data on computer system or manually to determine eligibility for program assistance. Must be dependable & able to work with low income clients. Position requires a high school diploma or equivalent and accurate math skills. Employment contract periods range from three to seven months in length. Minorities are encouraged to apply.

Application deadline : 4:30 p.m., July 31, 2014.
Applicants to complete Agency's Employment Application. No resumes please.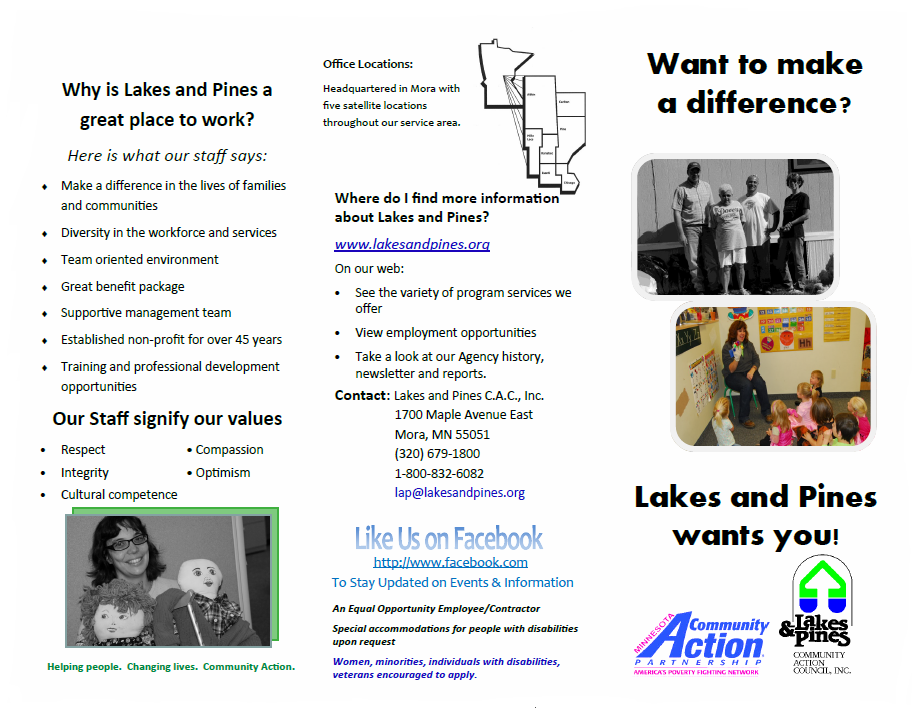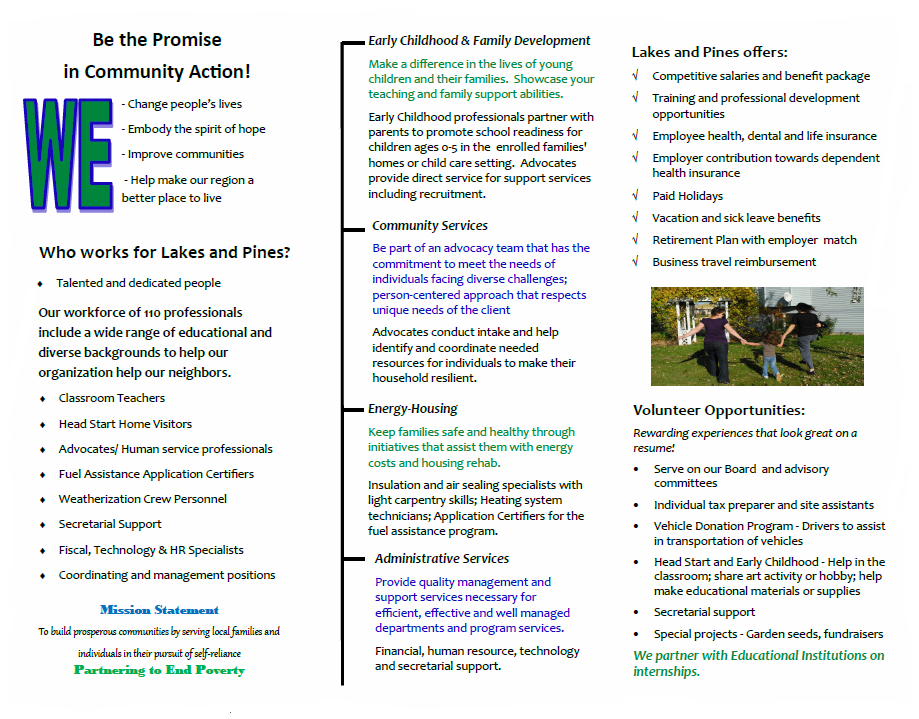 Lakes and Pines CAC is an equal opportunity employer. The Agency will maintain a policy of non– discrimination with all employees and applicants for employment. All aspects of employment within the Agency will be governed on the basis of merit, competence and qualifications and will not be influenced in any manner by race, color, creed, religion, sex, age, national origin, disability, public assistance status, marital status, veteran status, sexual orientation, status as a parent, or in a local human rights commission.

If an applicant needs reasonable accommodations for the employment application process, please contact Lakes and Pines either by phone, mail, email or in person and request such consideration. (Such as sign language, interpreter, materials in large print, accessibility)

Individuals are encouraged to complete an Employment Application form whether or not a vacancy currently exists. Employment applications will be kept on file for one year and will be considered for appropriate job vacancies.